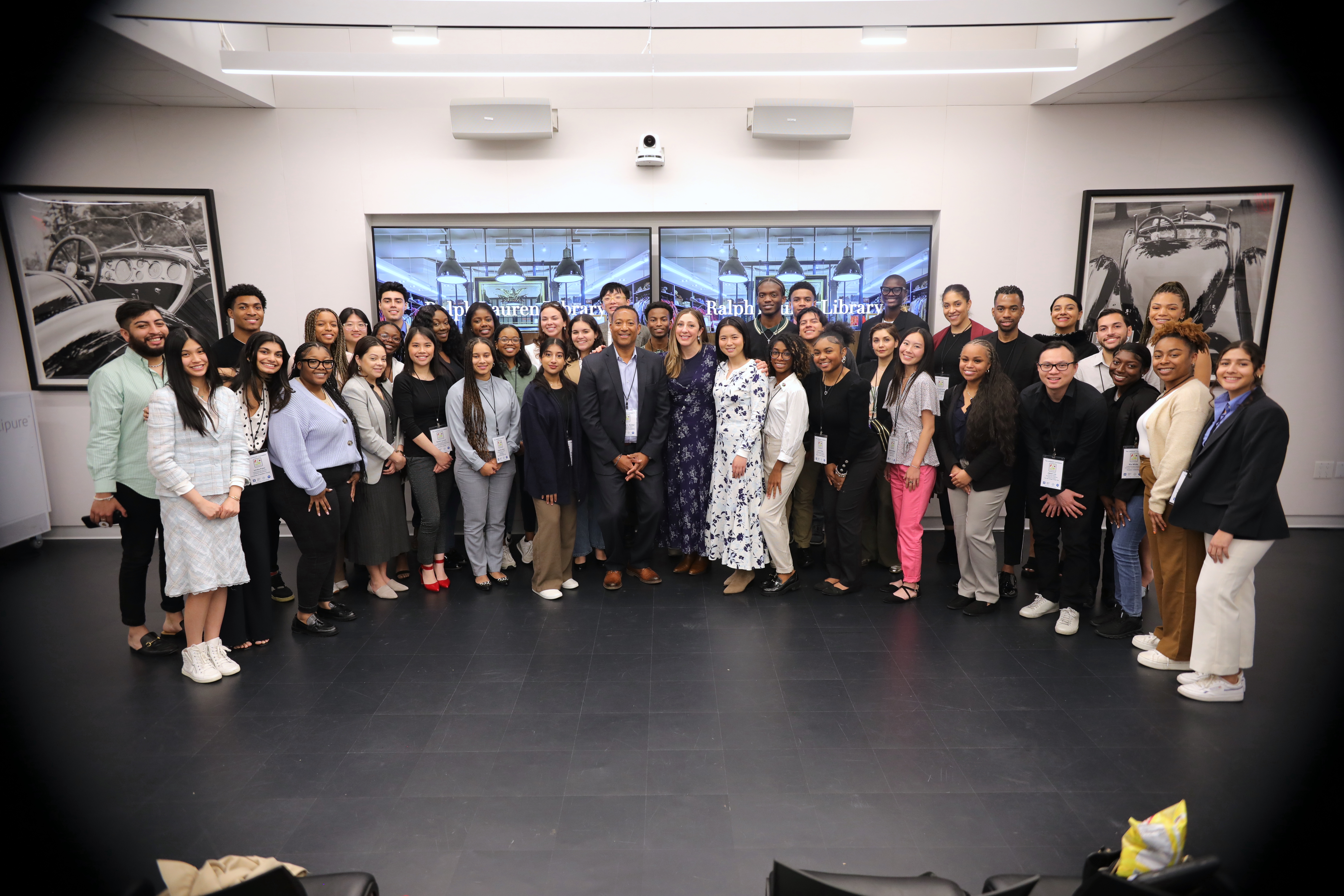 Kim Hunter and 2024 Scholarship Recipients
About Kim L. Hunter
Kim L. Hunter is the Chairman & CEO of The LAGRANT Foundation. He has an extensive background in brand marketing and strategic positioning, crisis management, media community and government relations. Hunter brings 36 years of corporate and agency experience in advertising, marketing and public relations.

Hunter has worked on a number of corporate brands such as Southern California Edison, American Airlines, Walmart, Starbucks, Verizon, Carnival Corporation, General Motors, among others. In addition, Hunter has extensive experience working with governmental agencies such as the Los Angeles World Airports (LAWA), City of Los Angeles' Public Works, Los Angeles County Department of Public Health and California Department of Public Health, Covered California, and Community Health Clinics.



A key player in the communications industry. Hunter was named one of PRWeek's Top 20 Most Influential Communicators in the last 20 years. The Holmes Report recognized Hunter with an Individual Achievement SABRE Award and named him as one of In2's Innovator 25. He also received PRWeek's PR Professional of the Year- Agency Honorable Mention. Hunter is also the recipient of the Distinguished Service Award by Arthur W. Page Society, Diversity Distinction in PR Award by PR Week, and PR Week's 2012-2018 "The 50 Most Powerful People in PR." In addition, Hunter has been inducted into PRWeek's 2017 "Hall of Fame".
About TLF
The LAGRANT Foundation (TLF), a nonprofit 501(c)(3) organization based in Los Angeles, was established in 1998 by Mr. Kim L. Hunter to address the lack of diversity in the advertising, marketing and public relations fields.
Since inception in 1998, TLF has awarded 703 scholarships, totaling approximately $3 million.
TLF received the American Advertising Federation Mosaic Award in 2008 for the Student Diversity Program Category.
For our 10th Anniversary in 2008, 15th Anniversary in 2013 and 20th Anniversary in 2018 TLF awarded $250,000 in scholarships in each of those years.
TLF Founder/Chairman Kim L. Hunter received the 2010 Change Agent ADCOLOR Award.
TLF Founder/Chairman Kim L. Hunter received the 2011 Joseph Roos Community Service PRISM Award from the Public Relations Society of America's Los Angeles chapter.
TLF Founder/Chairman Kim L. Hunter was recognized by PR Week as the 2011 Diversity Champion for the publication's Diversity Distinction in PR Awards.
TLF Founder/Chairman Kim L. Hunter was named on of "The 50 Most Powerful People in PR" by PR Week in 2012.
TLF Chairman & CEO Mr. Kim L. Hunter was inducted to PR Week's 2017 Hall of Fame.
Check out the video below to hear from our students and donors about The LAGRANT Foundation's 10th Anniversary in 2008: